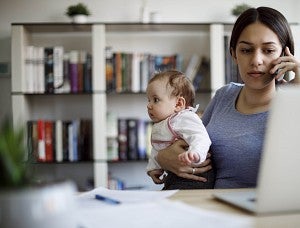 Making Work Work
2021-23 Theme
Join us in exploring the social and economic organization of work and its transformation, with a focus on vulnerable workers and an eye toward policy changes that better protect individuals and families. 
Videos of recent events
Book Launch and Conversation with Sarita Gupta and Erica Smiley
A Path Forward for Working Oregonians?
How Policy and Enforcement Shape Unsheltered Homelessness in Lane County
Fighting for Democracy: From Ukraine to the U S Senate and Voting Rights
View more videos on our YouTube channel
News
Check out KLCC's  Wayne Morse Project Grant-funded series, Workin' It. So far, stories have focused on the challenges and changes in farmwork in Oregon and apprenticship programs, as well as what it means to start a new business during the pandemic. The series is in conjunction with the Wayne Morse Center's 2021-23 theme, Making Work Work.
This year, a record 81 students will participate in Wayne Morse Center programs for UO undergraduates, graduate students, and law students. 
In conjunction with the Wayne Morse Center's Making Work Work theme of inquiry, the Eugene Weekly has published the first story in a series exploring the labor movement in Oregon during a global pandemic. The story focuses on the community benefits bidding program, which allows public agencies to only accept construction bids from contractors paying living wages and full time benefits.
Subscribe to our mailing list